[Download] 2018 FNS Kayousai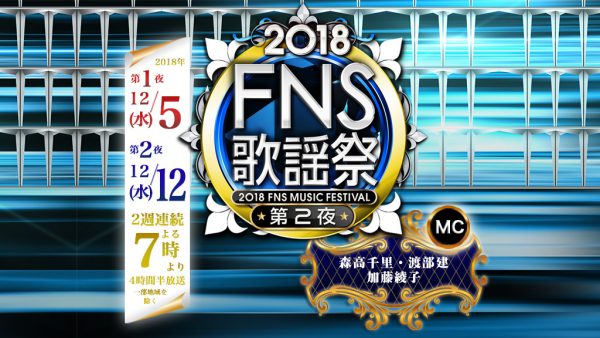 FNS Music Festival (FNS歌謡祭; FNS Kayousai) is an annual music show held among the Fuji Network System and Fuji Television since 1974. The program originated as a song contest to celebrate Fuji TV's 15th anniversary.
2018 FNS Kayousai held at Grand Prince Hotel New Takanawa on 5 December (Day 1) and Fuji TV Special Studio on 12 December (Day 2).
Title: 2018 FNS Kayousai
Format: MP4 H.264
Resolusi: HD 720p
Tipe: TVRip – RAW
Broadcast: 5 Desember & 12 Desember 2018
Size: *see the image above*
Durasi: *see the image above*