[Download] "Uta no Prince-sama LOVE LIVE STAGE" Collection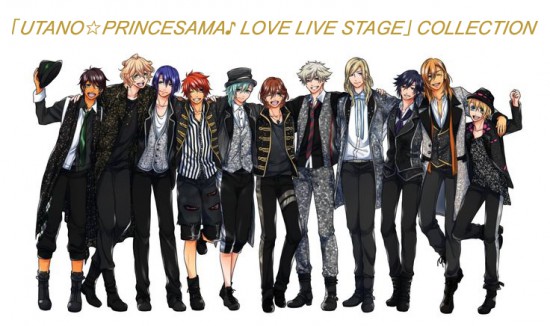 [UPDATE: 29 October 2019] QUARTET NIGHT LIVE FUTURE 2018 HAS BEEN UPDATED.

Fictional idol group from "Uta no Prince-sama" series.
The group originally consisted of the first six male protagonists in the series, and the line-up was officially finalized with the addition of Aijima Cecil, making ST☆RISH a 7-person boyband.
Members
Ittoki Otoya (CV: Terashima Takuma)
Hijirikawa Masato (CV: Suzumura Ken'ichi)
Shinomiya Natsuki (CV: Taniyama Kishou)
Ichinose Tokiya (CV: Miyano Mamoru)
Junguuji Ren (CV: Suwabe Jun'ichi)
Kurusu Shou (CV: Shimono Hiro)
Aijima Cecil (CV: Toriumi Kousuke)
===